Discover more from Coté's Wunderkammer
My newsletter is mostly software, cloud, DevOps, platform engineering stuff from a culture, process, & business angle. Also, the occasional travel and IRL talk, links & other fun found stuff.
Art as Therapy, your house edition; therapy from Jeb Bush, have an ask; burn the hatchet
(I've been consolidating all the past places I've had newsletters. If you got this email in error, or don't want it, here is the unsubscribe link. I apologize for the merge-madness.)
---
Epigraph for this issue: it's probably fine.
Theme song: "Rise," Herb Alpert.
The Beautiful House
As the Old Sing, So Pipe the Young
I like a Jan Steen house because it's beautiful (and not another Christ, Madonna, or Greeks scene), and, because it's intricate and so fun to look at like a Richard Scary world.
I'm now trying to take that pleasure and use it another way: if I like those chaotic houses so much, I should like the equal beauty of mine. You know with kids and toddlers: they'll just take a pack of Uno cards, and before you notice, those cards are everywhere. Glitter. Friends over constantly, all that.
Put another way:
[the] painting by Jan Steen is entitled The Life of Man which he completed around 1665. In the painting before us we glimpse into the busy bar of a tavern full of people of various ages with one thing in common – they are all there to enjoy themselves.
Have an Ask
$200 of a great developer and DevOps conference - AND THUKUBES

Developer, DevOps, platform engineer, digital transformation executive…just looking for an excuse not to go into work…
These are all great reasons to attend SpringOne this year, December 6th to 8th in San Francisco. I'll be there! I don't remember which talk I'm giving, but it should be fun…for me! Hahrhahhhaaa…
Anyhow, I think about 40% of the content is now posted so you can check it out.
When you register - YOU MUST REGISTER! - use the code COTE200 to get $200 off.
Content from me
Listen, you should click on, download, register for, whateverthefuck all this stuff. I made/worked on it, and I think it's damn good. Plus, lead-all-the-gens, MOFOs. (Wow. Punchy.)
The paywall works both ways
I know it can seem like a major theme of this blog is old Gen X WWW dude discovering other old WWW people who are getting back into blogging…but…
My generation of Internet people grew up with everything on the Internet for free, even music. We are older now, in middle-life. We have jobs, we have kids and less time for…having fun?…figuring out how to get things for free. But, we still want the things - news, entertainment, music, etc. I think now, we just have the means and reasons to pay for it.
We've bought all the mattresses and Squares Space we can, gone to the Master Classes - we kind of just want to buy stuff from Amazon now? $5 a month to get rid of ads, and hear 30 extra minutes in a podcast? Sure! Anyhow: I feel like us Internet olds are totally into paying for things and won't get all upset about, as we would say back in our 20's, paywalls.
Also, the quality of content you pay for is…better? Maybe it's selection bias: I only pay for things I like. In contrast, when you open up the WWW, just everything flows in.
The paywall works both ways.
Waste Book
Relevant to your interests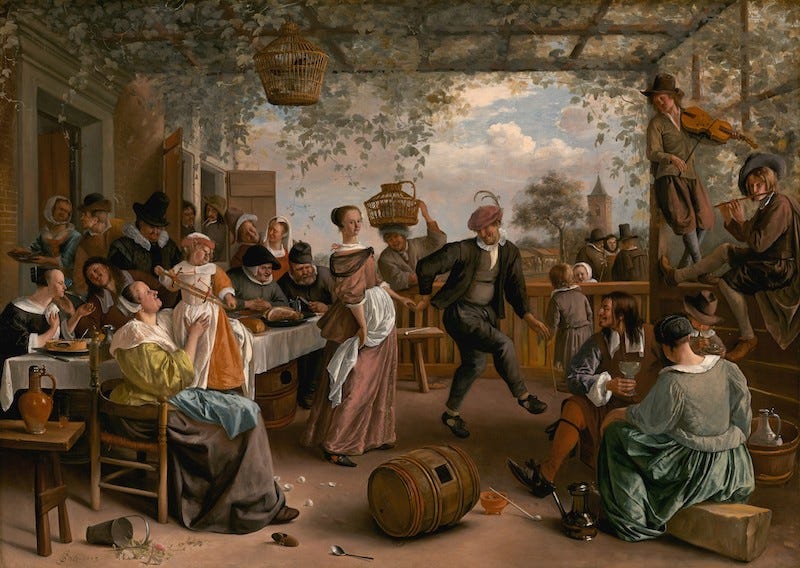 Outro: "Why Wait?", Shopping.
1
---
It may feel like "we" is not fully owning the decision, it includes other people. But, that is not accurate in corporate-playtime. You have to consider the other angle: "we" includes the executive, they're not looking to escape the set of people who failed, they are in it. ↩